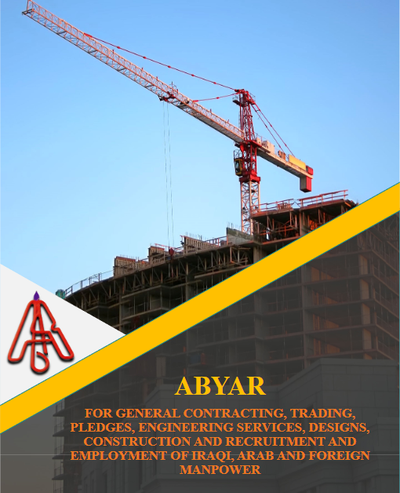 Abyar Company
is established by
Eng. Abbas Maryani
, Iraqi owned & managed company with the objective of establishing a sustainable and continually improving company
which can be able to provide predictable and quality services in the Engineering, Construction and Oil & gas sectors to the prestigious clients while concurrently
fostering lasting relationships with professionals, local councils, government bodies, trade contractors & suppliers, international engineering & construction and Oil & Gas companies.
With a dedicated and strong team of professionals who possess knowledge and extensive field experience with international companies, Abyar Group has been growing
from strength to strength, earning a reputable position in the Engineering & Construction and Oil & gas sector services .
Having diversified its engineering footprint from its initial focus of construction and civil engineering, we offer multidisciplinary services including,
Oil Services, Mechanical & Electrical services, Manpower recruitment, Rig move & General Transportation, Catering and Logistics services.